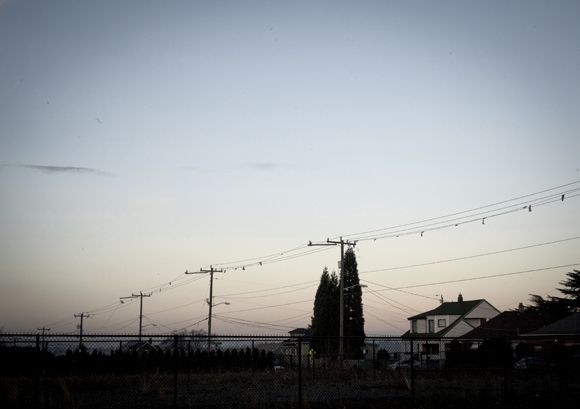 Well 2011 is winding down, and what a funny cathartic/chaotic year it's been... Inspired by my good pals
Casey
and
Ryan
who love to meticulously document and make lists. Here's a list of my top songs of 2011. Note these are in no particular order of hierarchy nor are they all necessarily songs that were released this year. This is simply a list of tunes that touched and resonated with me in the past 12 months.
-"Lost in my Mind", The Head and the Heart:
I had the pleasure and honor of working on the crew for the making of this song's music video in Leavenworth, WA in January.
-"Hard Times", Gillian Welch:
"Hard times, aint gonna rule my mind, no more." This line became a mantra of sorts to me back in july.
-"Wheat Kings", The Tragically Hip:
I hadn't thought of or heard this canadian band since I was a teenager, then this song was on NPR on the 4th of July when I was cooking some soup over a campfire in the Okanogan Valley with my dad. For awhile this summer I really liked listening to this in bed in the dark before falling asleep.
"Sundown in the Paris of the prairies,
Wheat Kings have all their treasures barried"
-"Old Pine", Ben Howard
-"Laundry Room", The Avett Brothers,
I discovered this song back in january through NPR's tiny desk concert video series, then fell in love with it again during a really dreamy rainy weekend away in portland in september. "but I can't keep no secrets, I wish that you would always stay...."
-"Erica Western Teleport", Emperor X
The most gorgeous and raw song about trying to remind yourself to forget someone who's always on your mind. I embarrassingly started tearing up on the bus one afternoon listening to this on repeat.
-"Swim Club", Cave Singers
-"Unless I'm Led", Mates of State
-"Somebody That I used to Know", Goyte:
The lines of this song rang so true for me couple of different times for me in the last 6 months of this year.
"But you didn't have to cut me off
Make out like it never happened and that we were nothing
And I don't even need your love
But you treat me like a stranger and that feels so rough
No you didn't have to stoop so low
Have your friends collect your records and then change your number
I guess that I don't need that though
Now you're just somebody that I used to know"
-"Ritual Unions", Little Dragon:
I hate to use this word, but I feel like the only way to describe this song is,
groovy
the perfect driving song for warm evenings on the way to weekend camping trips.
-"This Here Year", The Dirty Mittens:
Hot evenings, cold cans of Watermelon beer and cut off shorts in Portland.
-"One Inch Plantation", Legendary Oaks
-"Grown Ocean", The Fleet Foxes
This song finally caught my ear at the end of this summer, after returning from a wonderful Labor Day camping trip on Orcas Island. All the lyrics in this song are so bright and inspiring. It always gets me going if I listen to it first thing in the morning.
"I know someday the smoke will all burn off
All these voices I'll someday have turned off
I will see you someday when I've woken
I'll be so happy just to have spoken
I'll have so much to tell you about it
In that dream I could hardly contain it
All my life I will wait to attain it
There, there, there"
-"King of Diamonds", Motopony
-"With Every Heart Beat", Robyn
-"Stranger Overtones", David Byrne & Brian Eno
-"Calgary", Bon Iver:
I was going through a super rough time back in July and was up sleepless one night and heard this song on NPR's All Songs Considered at 3am, and knew that everything was going to be alright.
"Open ears and open eyes
Wake up to your starboard bride
Who goes in and then stays inside
Oh the demons come, they can subside"