I recently rediscovered "Sun Prints". My dear friend Casey told me awhile back that she'd made a sun print of me. I was really confused, then learned that she'd taken a film negative shot of me last Fall and made quick contact print with it one these cheap thin sheets of light sensitive paper.
I'd entirely forgotten all about joy of these little things! My younger cousins and I used to take these out in the back yard and lay sticks and pieces of plants on them (I think I tried a cat once) I told Casey when we made a couple of these prints together on a sunny afternoon in her apartment in Portland, that my cousins and I would rinse them in a "special solution" after they'd been exposed. Casey said "Oh I just use water" oops, my child mind and years of dark room training in college tricked the adult in me that it was some magical liquid that made these images appear.
Now I've been digging out old film negatives and some simple artifacts and making a couple of these ethereal images at home every morning.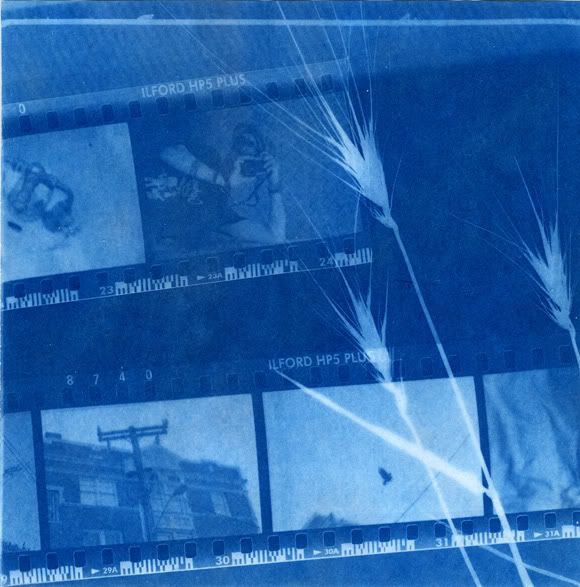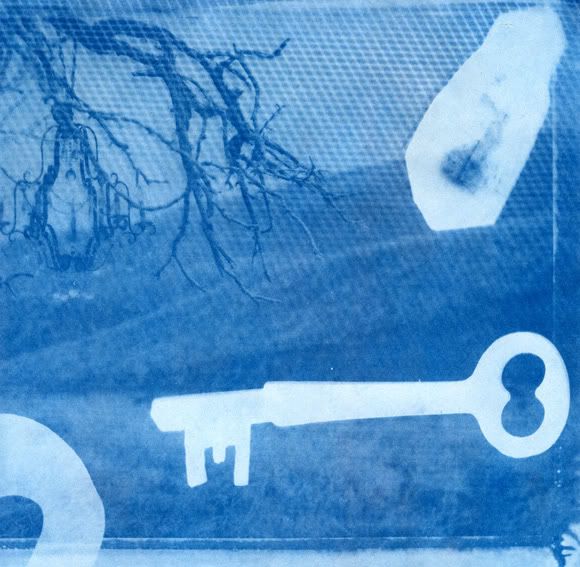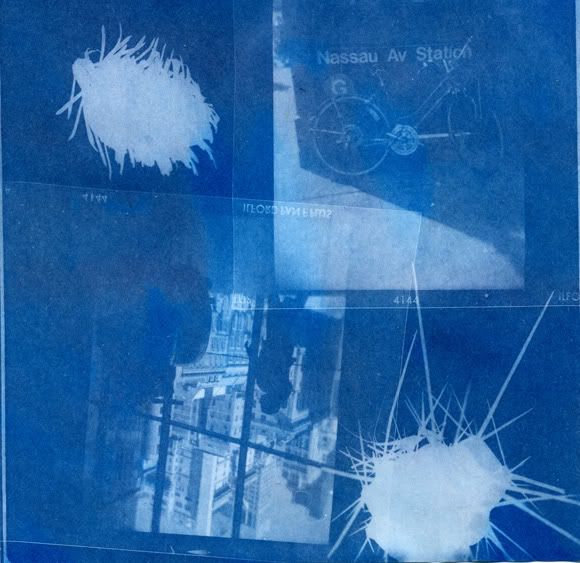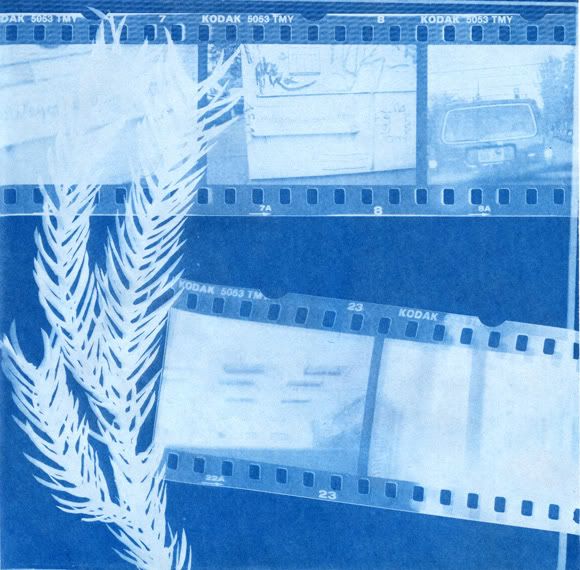 "Some day you'll know I was the one,
But tomorrow may rain,
so I'll follow the sun"- The Beatles