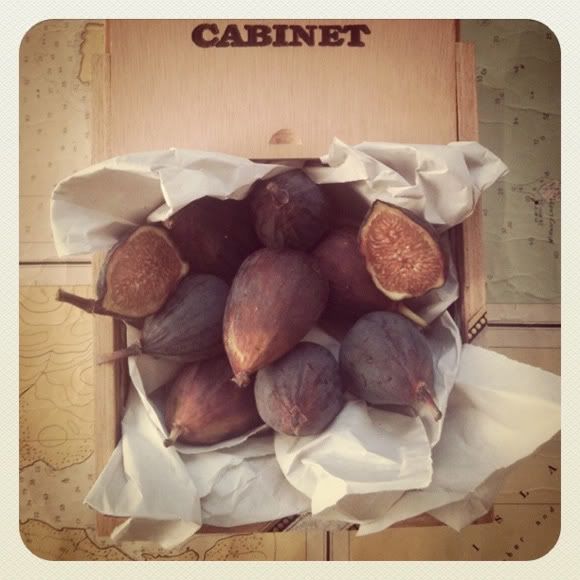 "Lordy Lordy, I feel 40" as my mother often says. Though she is 56 and I'm 28...
Anyway It's been a long busy day battling exhaustion and a lingering head cold that won't let up. I showed up to a small shoot this morning and quickly realized all of my camera's memory cards were on my desk at home. That's been one of my biggest Photography assignment fears, and today it came true. Thankfully it wasn't a huge deal but I was extremely embarrassed.
Later in the day I threw together some very over rip Figs, a Cigar box I bought the other day and an antique Sea Chart recently given to me. I set up a reflector disc on the kitchen table and took maybe 10 shots with my 5D all of which I wasn't super excited about. Before I put the Figs in the fridge and called it a day, I shot this with my phone. I was pleased.