Sunday 9.25.11
Casey and I were amused by our almost matching outfits, including our ever present Canon cameras. We had a little light hearted late night "shoot out" in her living room in Portland. I love how the reflection of my legs in her lens looks like a big tooth.
Casey was shooting with a 50mm and me with a 28mm Wide Angle.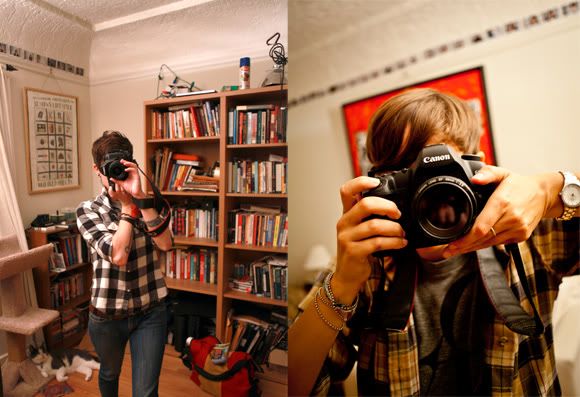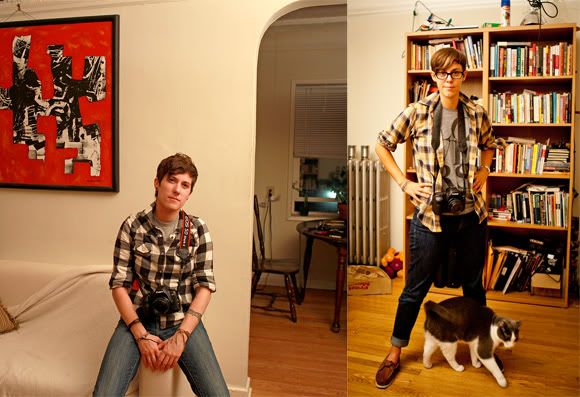 creative dorkiness at it's very best...